Real Time SAP HR Training in Chennai from Experts 
Welcome to our SAP HR Training world. Here we develop your skills with SAP Training from our real time SAP Consultants. We will mould you career with our advance SAP topics and make your grow in SAP HR world. You have reached the best place for SAP HR Training in Chennai
Are you still searching for Best SAP HR Training institute in Chennai? 
Do you want to become an Expert in SAP HR Module? 
Are you struggling to cope up with your current SAP HR projects?
Click here to view our course contents carefully, or Reach our Technical Experts @  8122241286 / 9003085882.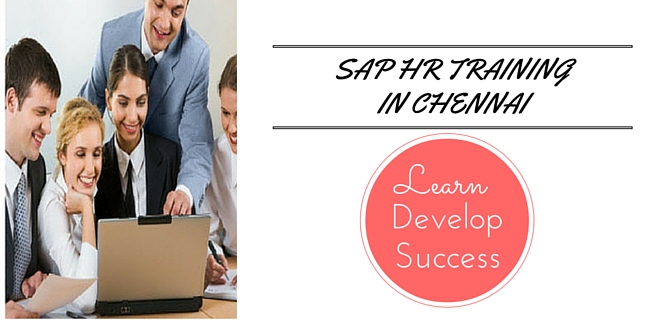 Why Prefer US?
Training by Leading SAP Architects

Topic based Training

Long-Term Technical Support

Placement Assistance

End to End – Project Support
Best SAP HR Training Institute in Chennai with real time projects
We provide SAP HR Training in Chennai with real time scenarios like how to configure with the PA,OM,TM,PY,ESS & MSS as an end to end implementation levels. We develop the course content according to the students needs and based on the market requirements.
Who can Learn SAP HR module?
People who are from MBA HR background

Any graduate student can learn SAP HR Training in Chennai

People who are working in other domain but have good experience in HR can also learn the SAP HR.
 Opportunities in SAP HR Module?
SAP is the first ERP tool which is in the market from 13 years. It is the monopoly ERP which has many sub modules. As SAP HR is one of the module in SAP and it is a functional module. We have good opportunities in the market for the SAP HR domain. It is the best Paid SAP tool and the market is changing with new updates and growing more.
SAP HR Training in Chennai | Best SAP HR Training in Chennai | Real Time SAP HR Training in Chennai | Best SAP HR Training institute in Chennai | SAP HR Training Center in Chennai |